Changing Table - with Stairs - Left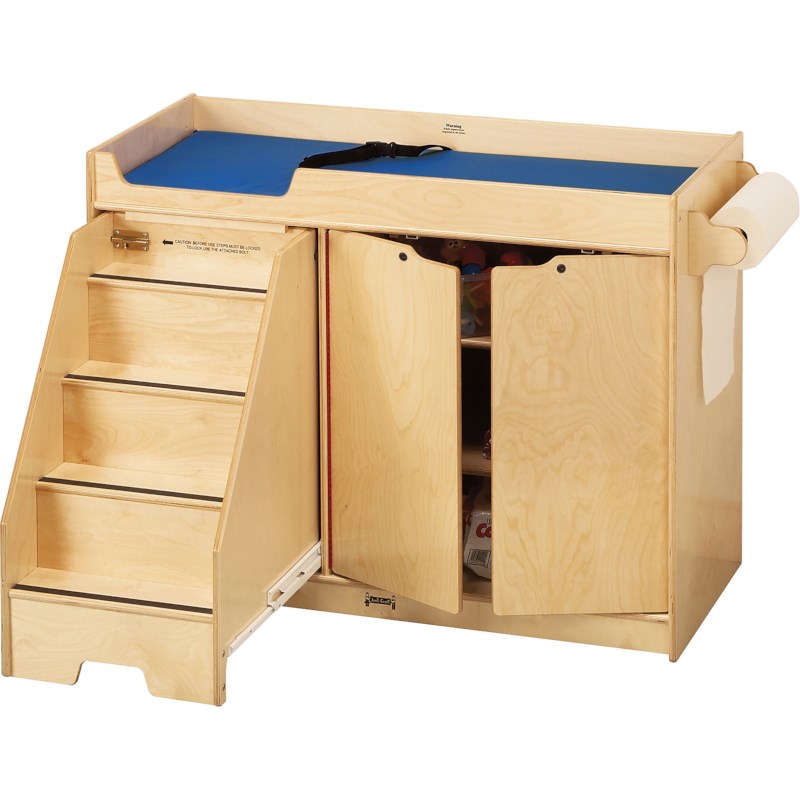 Pull-out stairs for toddlers conveniently glides under table when not in use. Extra deep rails exceed recommended safety standards. Three generous supply shelves, one fixed and two adjustable. Paper roll dispenser included accommodates a fifteen-inch paper roll and attaches to either end of the table. Changing pad and safety strap included. Tubs sold separately. Unit is 52.5" wide with paper-roll holder attached.
Article number
: 5131JC
Create an account

Join the Tout About Toys community and create an account where you can access all of your orders and favorite items.

> Create account

Request a catalog

Want to browse through our Tout About Toys or Educo catalogs - or both? Request your digital or hard copy today.

> Request catalog

Get in touch

Do you have a question or want to schedule a consultation to discuss your classroom needs? Reach out and we are happy to talk with you.

> Contact us
Join the Tout About Toys community
Stay up to date with our latest news, receive special promotions, tips and educational material.


You are subscribed on the newsletter
You are now subscribed with the email address: